Here's a list of all the treatments we provide, please click on each of them to find out more.
Remedial, Sports and Relaxation massage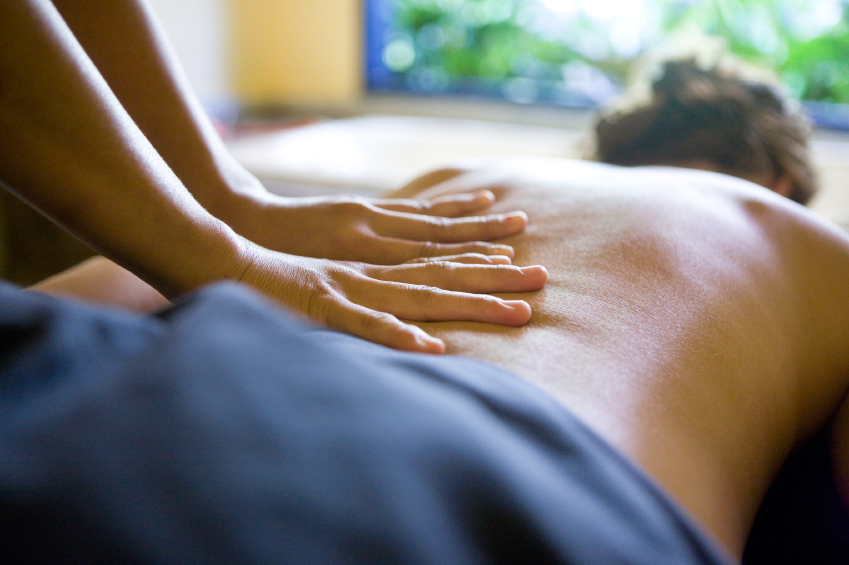 Remedial, Sports and Relaxation massage can include Deep Tissue and Therapeutic massage. Your massage treatment will be tailored to address your presenting conditions. Through a series of observations and tests of your joints and muscles, we will develop a treatment plan that compliments your work activities or lifestyle.
The pressure and application of some massage techniques may be deep and firm however we take into account any strains or injuries you may have so you receive the most beneficial treatment.
Sports Massage
In regards to injuries, many reoccurring injuries happen because they have not been treated correctly in the initial stages, or they have not been treated at all. It's important after sustaining an injury that the individual take care not to resume their usual activities too quickly.
Shiatsu and Cupping massage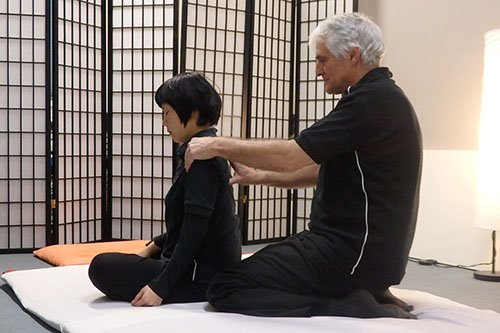 Shiatsu
Originally developed in Japan, Shiatsu massage techniques include classical finger pressure and a flowing Zen style massage which involves stretching, palpation and joint mobilization.
The main philosophy of Shiatsu is to clear blockages or stagnation within the body's meridian system. This allows qi or energy to flow with less resistance thereby helping to bring the body back into balance.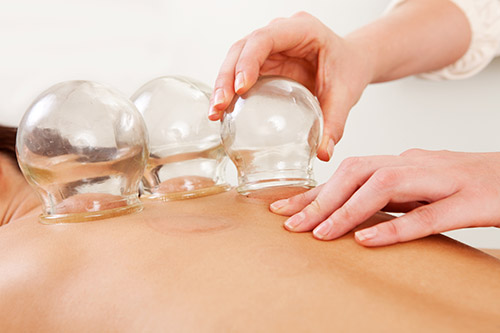 Cupping Massage
Cupping is an ancient Chinese therapy and is used to support circulation of the blood, lymph and qi. The purpose of cupping is to draw out wind, cold, dampness, or heat that are caused by pathogenic invasion. The technique of cupping causes a mild, pulling action on the skin which can be adjusted. The cups used can be made of rubber, bamboo or glass.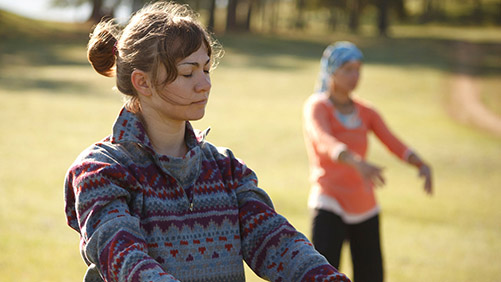 Qi Gong is an ancient Chinese self-care practice which involves meditation, breathing and meridian stretching exercises. This combination of gentle activities helps to ease physical and mental tension and improve your sleep and focus.
Research conducted at the Qi Gong Institute shows that Alpha and Theta brain wave activity can increase during a Qi Gong session.
Manual Lymphatic Drainage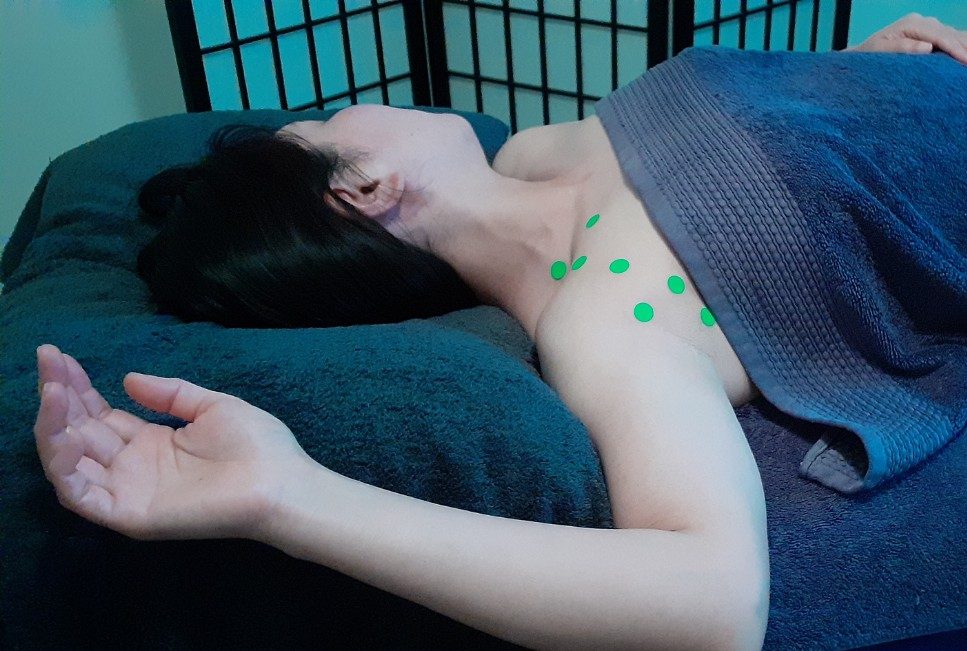 The body's lymphatic system is one of the most under appreciated.
It has 2 main roles: The first is protecting the body from viral and bacterial infections; and the second is cleaning out the toxins that accumulate in our body from diet choices, illness and daily modern life.
For many of us, frequent infection by viruses and a lack of proper health maintenance can undermine the effectiveness of our lymphatic system. The build up of waste in our lymphatic system can cause us to feel heavy and lethargic.
To encourage the lymphatic ducts to release stored waste, a gentle flowing massage is used for effective detoxification.
Pre- and postoperative surgery, pregnancy and post-sports events are perfect opportunities to use manual lymphatic drainage.
A manual lymphatic drainage massage session runs from 75 – 90 minutes.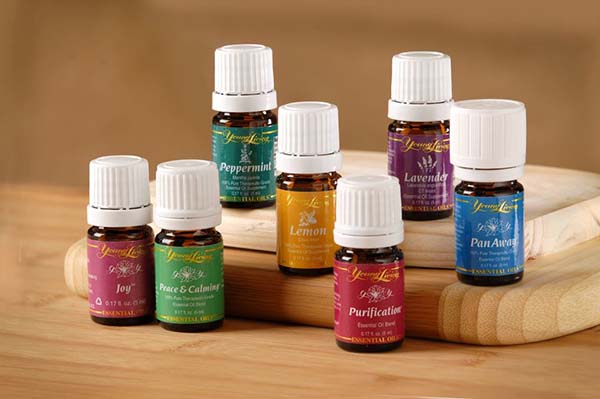 Essential oils are Nature's healing gift to us. When essential oils are used in massage application, the heady aromas can have a powerful effect on the various systems of the body to help bring about balance.
Not only can the scent of some essential oils be deeply relaxing, but they can also be energizing, as well as help to improve your mood and focus.
In an aromatherapy massage session, we will select essential oils to benefit your particular needs.  We insist on using the best quality essential oils, and being a Young Living distributor (#262196),  use Young Living's pure therapeutic grade oils.
Raindrop Technique + Vita-flex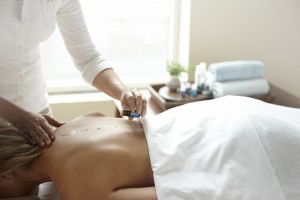 This gentle massage technique was developed in the 1980's by Young Living's Dr Gary Young.
Raindrop technique incorporates the wisdom of the Native American Lakota tribe. It using a specific sequence of 7 essential oils: Basil, Cypress, Marjoram, Oregano, Peppermint, Thyme, and Wintergreen. These are applied on the feet, using Vita Flex techniques, and also on the spine.
Raindrop Technique is used to balance the body's energy centers, boost immune function and ease stress and anxiety.
Pre/post pregnancy massage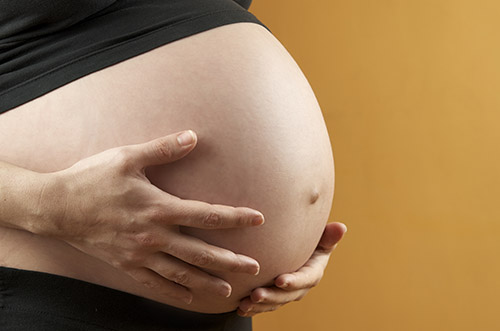 Pregnancy massage can safely support the health of the mother and baby through the different trimesters of pregnancy.
As the mother's body undergoes incredible hormonal and physical changes, pregnancy massage sessions can help to provide needed relaxation and  relief from the discomfort of pregnancy aches and strains.
Pregnancy massage is gentle, comfortable and supportive.
Howard received his pregnancy massage training through Pregnancy Massage Australia.
Workplace and corporate massage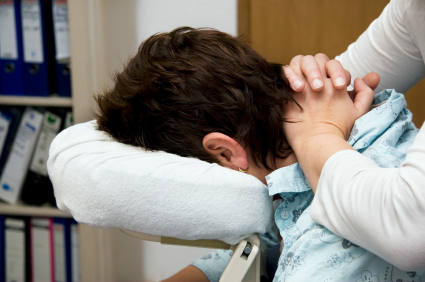 Our effective workplace massage sessions have proven to be a popular choice over the years due to their convenience and ability to relieve muscular and mental tension in a busy working environment.
Session duration can be from 15 -30 minutes depending on the situation. With mobile massage tables, towels and massage oils brought to you, we only require a quiet and relaxing area set aside for where massages can take place.
Clothing does not need to be removed so your employees can quickly return to work following their treatment.